Collective Craft Circle (2022)

Stitch by stitch, our heads nodded, our needles ticking, concentrated on our work. Dedicated to our work. To our materials, to the process. To the craft itself.
Dedicated to good work for its own sake.1
The yarn is dancing through our hands, our minds are at ease. We talk, we are silent.
We are crafting alone, but we are crafting together.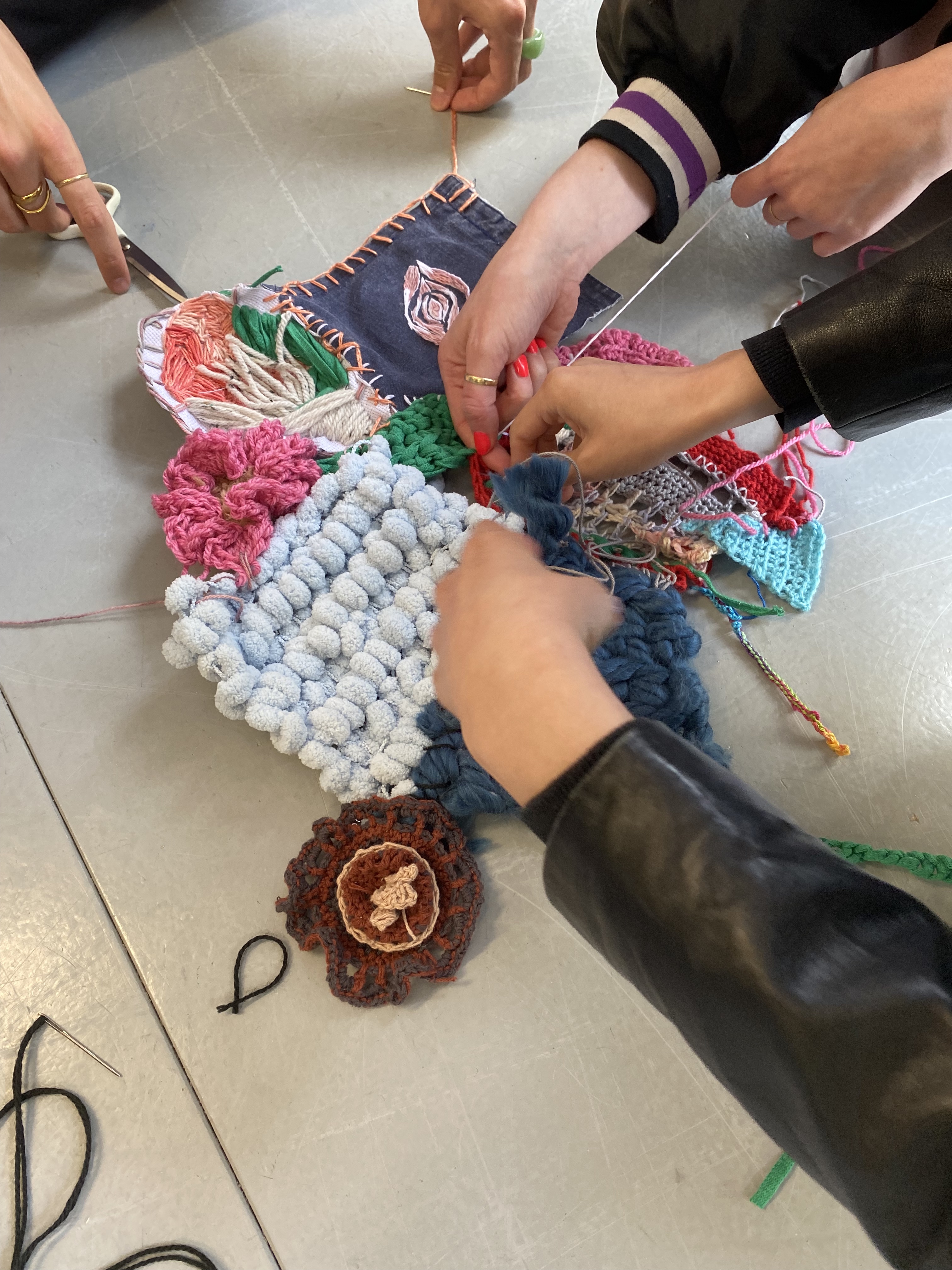 "Collective Craft Circle" is a collaborative art project that took place in 2022, bringing together a group of people to create a communal artwork through handcrafted pieces. The project was distributed over 5 craft sessions, where participants intuitively crafted their own individual pieces, which were then connected to the larger artwork. Each participant wrote a handwritten tag that was attached to their piece, representing their unique craft experience. Through the act of creating together, "Collective Craft Circle" celebrates the power of collaboration and creativity in building meaningful connections and community.



Many thanks to the participants: Helen, Asu, Tjerre, Mariana, Stijn, Leah, Andrea, Emmy, Sien, Freeke, Bo, Malú, Dalila, Yun, Emma, Naomi, Flora




1 Sennett, R. (2008). The Craftsman.
Collective Craft Cirlcle x Kriterion (2022)


Left: Collaborative Craft-work made as a collaborative effort between participants during the Collective Craft Circle workshop hosted at Kriterion Amsterdam. Right: informative workshop handout that guided the participants through the process.